Labnet - Pipettes - P3800-200
Fixed Volume Pipette With Tip Ejector, 200 uL
Product Description:
Fixed Volume Pipette With Tip Ejector, 200 uL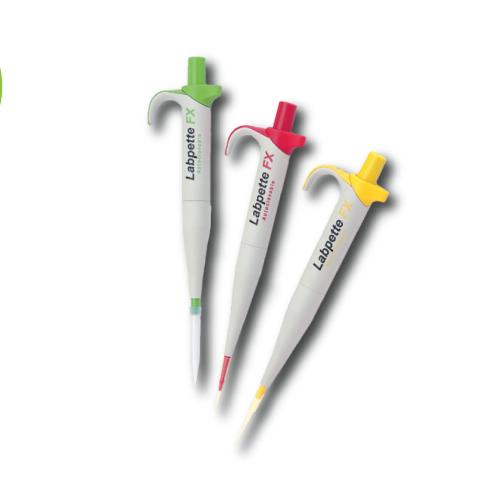 Economy FX is designed for accuracy, precision and economy, has nine fixed volumes available, is supplied without tip ejector. Custom volumes manufactured upon request. When cost is an issue, the Labpette Single Volume Economy Pipettes are the logical choice for basic, quality pipettes at an affordable price. These lightweight pipettes were the first in their class to have a blow-out step, a prerequisite for pipetting accuracy. Nine fixed volumes are available in the range from 5 µl to 1000 µl. The pipettes feature a top mounted plunger that is accessible to both the thumb and index finger. The plunger color indicates the proper tip to be used. The economy pipettes do not have a tip ejector. Each pipette has its serial number and production date hot stamped into the body. Pipettes are individually tested and supplied with a certificate of quality.